The Open University has supported teachers and endeavoured to explore and understand the lives of children and young people since it began in 1969. Since then, tens of thousands of students have studied with us. Our Masters in Education goes as far back as 1986, making it among the first to offer advanced professional development at the Open University. When it opened, a record 1,000 applications were received for just 320 places with a pool of teachers needing to top up their teaching qualifications. Now reaching over 15000 students our School's curriculum and research now focuses on the areas of Early Childhood, Education Studies (Primary), Childhood and Youth Studies and Sport and Fitness Studies which was introduced in 2008.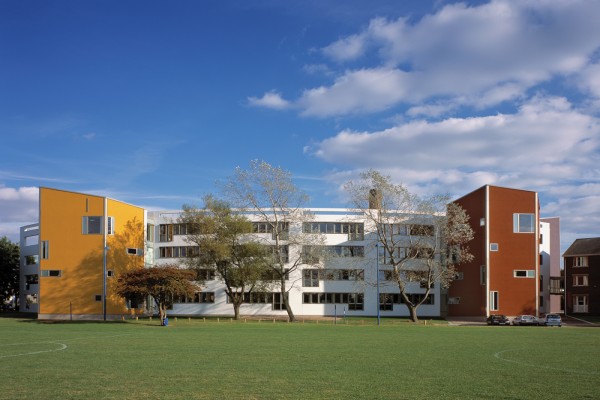 Stuart Hall, Milton Keynes campus. Named after late Stuart Hall, Professor of Sociology at the Open University, it was built in 2002 and houses the school of Education, Childhood, Youth and Sport.
All our work is underpinned by our commitment to openness, achieved through:
use of open media, resources and practices inspiring direct and engaging pedagogy

ground-breaking curriculum with innovative approaches to student support

research that contributes to nationally and globally important practices, policies and debates in education, childhood, youth and sport. 
We support individuals, communities, employers and policy makers to realise their ambitions, and to change their own and others' lives for the better. In doing so we assert a commitment to social justice and personal and professional development. 

Many of our academics are active members of the Education Futures research cluster within the Centre for Research in Education and Educational Technology (CREET), which is one of the leading education research units in the UK. The School of Education, Childhood, Youth and Sport is also home to the Childhoods, Youth and Sport research group and the pioneering Children's Research Centre.