Rooted in professional practice, the Faculty of Wellbeing, Education and Language Studies is home to three schools all of which offer unrivalled expertise in their various disciplines across both teaching and research.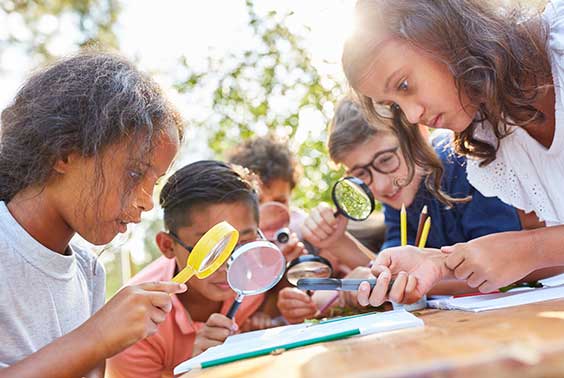 The Open University has supported teachers and endeavoured to explore and understand the lives of children and young people since it began in 1969. Since then, tens of thousands of students have studied with us. Our Masters in Education goes as far back as 1986, making it among the first to offer advanced professional development at The Open University. When it opened, a record 1,000 applications were received for just 320 places with a pool of teachers needing to top up their teaching qualifications. Now reaching over 15000 students our School's curriculum and research now focuses on the areas of Early Childhood, Education Studies (Primary), Childhood and Youth Studies and Sport and Fitness Studies which was introduced in 2008.
Explore Education, Childhood, Youth and Sport
For over 30 years, the School of Health, Wellbeing and Social Care has been delivering supported and open distance learning in the field of health and social care and developing highly respected materials for multi-disciplinary and multi-professional use in the key areas of nursing, social work and social care. Today, we are one of the largest and most innovative providers of educational opportunities and learning solutions in this sector. We offer a wide range of practice-related courses and awards, from single modules for professional development to qualifying and post-qualifying routes, and from vocational training to undergraduate and research degrees. Over 50% of our students are sponsored by their employers – mainly in the NHS, Social Services and the voluntary sector, and we work in partnership with employers to provide learning programmes that meet their changing needs.
Explore Health, Wellbeing and Social Care
Offering a variety of Modern Languages and Applied Linguistics courses that explore culture, society, science, history and geography as well as language, the School of Languages and Applied Linguistics is a leader in teaching and researching language, communication and cultures in a complex and connected world. Our teaching is supported by technology, and our expertise in distance education enhances our students' intercultural understanding and ability to communicate in diverse ways. We foster students' understanding of the power of language to express cultural, political and social meanings and to express people's identities in a multilingual and multicultural world.
Explore Languages and Applied Linguistics